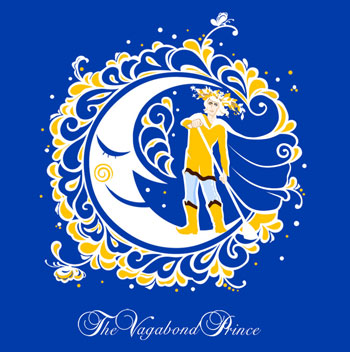 CONTACT INFORMATION
The Vagabond Prince, Inc. is based in San Diego, California, where we operate our business and ship fragrances to our customers. We will be happy to answer all your questions.
For fastest service, please contact us via email at [email protected].
Write to us at:
The Vagabond Prince Inc.
3830 Valley Centre Dr
Ste. 705-123
San Diego, CA 92130
United States
We can be reached via telephone Monday-Friday 9AM - 5PM PST:
+1-973-873-8766.
Please be aware that via phone we are usually unable to access data. The most efficient way to get an answer to your question is to send an email.
OUR GUARANTEE
We guarantee that your order will arrive safely and in excellent condition. If, for some reason, your product arrives broken or damaged, please contact us immediately at [email protected] to make arrangements to remedy the situation. Please include your PayPal transaction ID and/or your shipping address in the email.
DISCLAIMER
The Vagabond Prince does its best to ensure the accuracy of the content on this website, but we do not warrant that the content accessible in this site is accurate, complete or current. Pricing and availability information is subject to change without notice. We reserve the right to refuse shipment of product to anyone for any reason and without explanation.
RETURN POLICY
If you placed an order from The Vagabond Prince, Inc. directly on this website and the product was shipped, but you decide to return it, we will accept returns only if the box is sealed and not altered in any way. If you have opened your fragrance, we cannot accept returns or exchanges on opened or used fragrances or fragrance samples, due to possible product tampering conditions that may occur. You must call us at (973) 873-8767 before any merchandise is returned. This policy helps us maintain strict quality control guidelines, and ensures that every fragrance we ship is in 100% original condition.
PAYMENT OPTIONS
Our shopping cart service is fully operated by PayPal but you do not have to be a PayPal member to place an order. You can check out without registration. PayPal accepts all major credit cards: American Express, VISA, MasterCard and Discover. PayPal also accepts ATM cards with a VISA or MasterCard logo.
We will accept orders via mail with payment by money order. Sorry, we are unable to accept personal checks. If you would like to pay by money order, please calculate your total order amount, including shipping fees, taxes (8.0% if shipping to California) and send it to:
The Vagabond Prince, Inc.
3830 Valley Centre Dr
Ste. 705-123
San Diego CA, 92130
United States
Please be sure to include a note with your name, shipping address, daytime telephone number, and the items you wish to order. Once we receive your order, please allow a few days for us to process it for shipment.
SHIPPING
We offer free United States standard shipping with USPS Parcel Post®. Please, allow 3 to 9 business days for delivery. For orders over 500 USD direct signature is required. Due to the complexities of international shipping, we regret we are unable to accept international orders at this time.
ORDER FULFILLMENT
If you select PayPal as your payment option, please note that the funds are transferred instantly at the time of your order.
Domestic Orders
We ship Monday through Friday, excluding holidays. Typically domestic orders are shipped within 24 hours if received before 10am PST. We cannot guarantee your order will be shipped out within 24 hrs, but we try our best to see that it does.
International Orders
Due to the complexities of international shipping, we regret we are unable to accept international orders at this time. For International shipping please order from our partners at LuckyScent.
ORDER CONFIRMATION
Once your order is placed with PayPal through The Vagabond Prince shopping cart, you'll receive two emails from PayPal: the first email will be a "Receipt for Your Payment to The Vagabond Prince Inc" containing your Transaction ID. Once we ship your order, PayPal will send a second email notification from PayPal with subject "More details on your shipment," containing shipper and tracking information.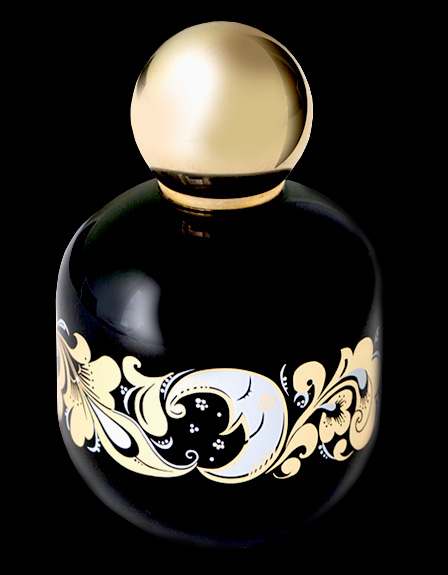 Top notes:
pink pepper, aldehydes, sweet orange (traces), flower cassis, blackcurrant leaf, hawthorn, effects of rum and wine, rosemary, davana.
Heart notes:
blackcurrant buds absolute (by LMR from Grasse), CO2 blackcurrant (by Floral Concept from Grasse), Russian coriander seed, honeysuckle, rose, carnation, vetiver
Base notes:
opoponax resinoid, Siam benzoin, amber, oakmoss, fir balsam absolute, Patchouli Purecoeur®, castoreum absolute, cedar notes, vanilla, musk

Copyrights The Vagabond Prince inc. San Diego, California, United States
Privacy and Security