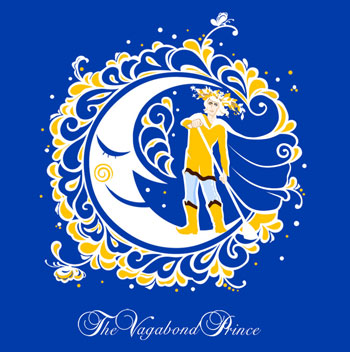 PRIVACY AND SECURITY POLICY
Your privacy on the Internet is of the utmost importance to us. We at The Vagabond Prince Inc want to make your experience online satisfying and safe. Because we gather certain types of information about our users, we feel you should fully understand the terms and conditions surrounding the capture and use of that information. This privacy statement discloses what information we gather and how we use it.
If you have opted-in to receive updates from vagabondprince.com, we may use your e-mail address as a means to contact you, our customer, regarding updates to the vagabondprince.com site, new product offerings, and/or ways in which we can improve your future shopping experiences at vagabondprince.com. You can always decide that you want to stop receiving any of these updates by opting out of our database by sending request to [email protected] with subject unsubscribe.
Types of information that we collect:
Customer information is collected at the time of a sale in order to complete the online sale transaction and to deliver the products ordered. Customer lists, information, and email addresses are never sold or distributed to third parties.
Cookies:
vagabondprince.com uses "cookies" to allow our customers to add items to their shopping cart, to travel to other pages within the site, and then to return to find their basket contents intact. If you've set your browser to warn you before accepting cookies, you will most likely receive a warning message.
Our servers track the type of web browser you are using, the page to which you link from, and which pages of our website are most popular. We collect this information to better understand what products and services are of interest to vagabondprince.com visitors.
Security:
At vagabondprince.com, security issues are of the utmost importance. If you access website vagabondprince.com with https protocol it uses Secure Sockets Layer (SSL) technology from GoDaddy(tm) to encrypt all of your personal information. SSL is part of the strong security measures we use to protect the loss, misuse, and alteration of your information. If you are using a current version of Fifefox, Chrome, Mozilla, Safari or IE as your web browser, all sales transactions on vagabondprince.com will be fully encrypted and secure. If you use a relay or proxy you can make sure that your connection is secure by checking your browser's lock indicator.
YOUR CALIFORNIA PRIVACY RIGHTS
(As provided by California Civil Code Section 1798.83)
A California resident who has provided personal information to a business with whom he/she has established a business relationship for personal, family, or household purposes ("California customer") is entitled to request information about whether the business has disclosed personal information to any third parties for the third parties' direct marketing purposes. In general, if the business has made such a disclosure of personal information, upon receipt of a request by a California customer, the business is required to provide a list of all third parties to whom personal information was disclosed in the preceding calendar year, as well as a list of the categories of personal information that were disclosed.
As stated in our Privacy Policy, we do not share information with third parties for their direct marketing purposes.
You are entitled, but limited to the extent required by law, upon sending us a request by email at [email protected] to receive the following information: a) the names and addresses of all of the third parties that received personal information from us for their direct marketing purposes during the preceding calendar year and, if the nature of that third parties' business cannot reasonably be determined from the third parties' name, examples of the products or services marketed, if known to us, sufficient to give you a reasonable indication of the nature of the third parties' business and; b) a list of the categories of information that correspond to the personal information disclosed by us to such third parties for the third parties' direct marketing purposes as set forth in the applicable law.
California customers may request further information about our compliance with the law referenced above by e-mailing [email protected]. Please note that we are only required to respond to one request per customer each year, and we are not required to respond to requests made by means other than through this e-mail address.

Copyrights The Vagabond Prince inc. San Diego, California, United States
Privacy and Security